CYKLORAMA w studio fotograficznym.
W studio znajduje się trójścienna cyklorama z systemem oświetlenia sufitowego.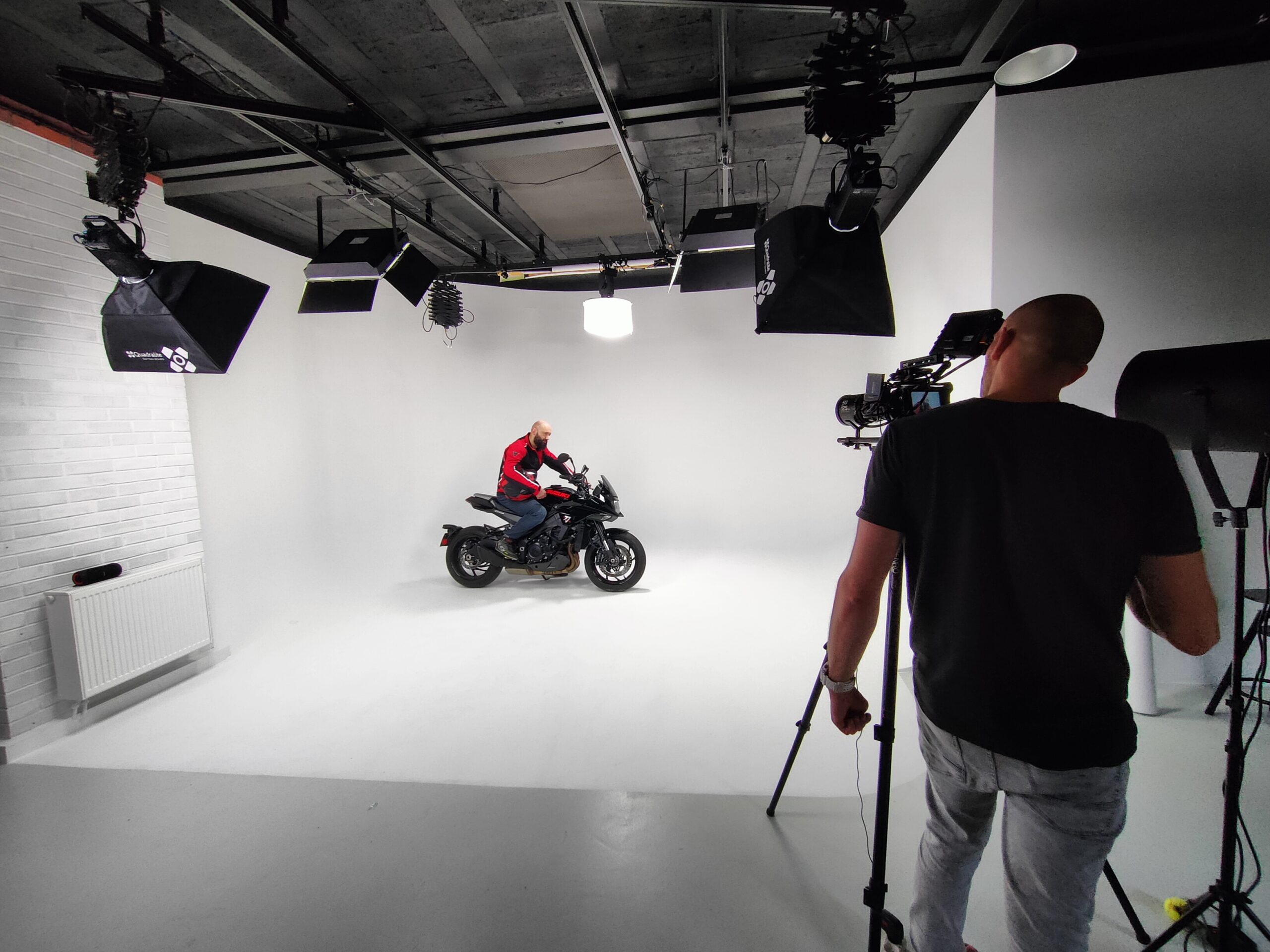 Studio fotograficzne z cykloramą. Co to jest cyklorama?
Są to trzy ściany połączone łukiem ze sobą i z podłogą które tworzą złudzenie braku perspektywy za fotografowanym obiektem.  Całość pomalowana jednolicie białą matową farbą. 
Wymiary cykloramy w naszym studio to szerokość 5m , głebokość 5m, wysokość 3.5m
W ramach godzin wynajmu jest możliwość korzystania z cykloramy po wniesieniu dodatkowej opłaty w wysokości 60zł.
Aby zapewnić czystą i nie zadeptaną powierzchnię cykloramy po każdym wynajmie wymaga ona doprowadzenie do stanu poprzedniego co wiąże się z pewną pracą i poniesieniem kosztów (najczęściej to przemalowanie jej podłogi).